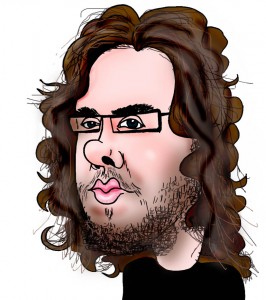 Hi! My name is Dave, and I'm a MDaemonaholic. I've been an MDaemon user since the late 90s, MDaemon 2.7, or thereabouts.
I became a fan of MDaemon shortly after the first installation and have run MDaemon ever since. I started out running DomainPOP on a dialup providing an in-house mail server for my family using a single, ISP provided, POP3 mailbox and a few aliases; I now manage multiple servers, my primary MDaemon server is currently located in a professional data center with a dedicated 100Mb ethernet connection to the internet, and is serving several hundred active mailboxes and gateways.
In 2003 I accepted a contractor position with Alt-N Technologies, Ltd. After the acquisition of Alt-N Technologies Ltd by Research In Motion (RIMM) I was hired on as a full-time employee. For various internal reasons I was requested to cease blogging, so the site went dormant for a period of time.
In July 2011, RIM announced a reorganization and unfortunately I am no longer with Alt-N Technologies Ltd at this time. We parted on positive terms and I intend to continue using and working with Alt-N Technologies' products and hope to maintain the friendships I've developed with the people of Alt-N Technologies.
Note that this site was built on my own personal time, and is not affiliated with Alt-N Technologies Ltd.
As of October 2011, I am working for MailStore Email Archiving and no looking for a full-time position; thanks for the interest and the offers received.
Please feel free to contact me using the feedback page or use my LinkedIn Profile to reach me.
Copyright © 2011 Dave Warren (everything-mdaemon.com). All Rights Reserved.